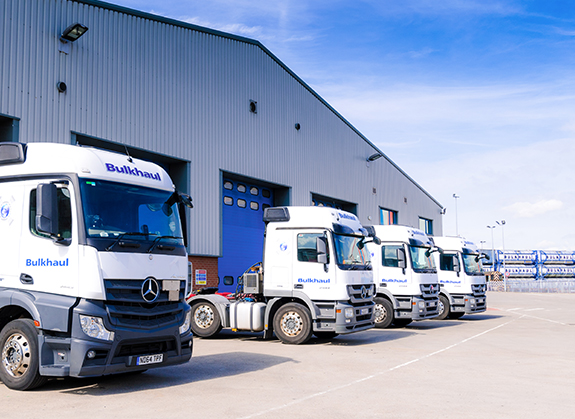 TMS Digital Tickets – Just what you are looking for!
Are you looking for trucking software, but you are not an 'over the road' type company? You can't find that right fit? Do you run dump trucks or cement mixers but feel like there is not any software out there for companies like yours? Are you looking for something that makes it easier for you to bill the multiple runs you make to a customer's site and pay your drivers without dealing with complicated screens?
Do you just feel like the software industry has passed you by when it comes to short hauls to job sites?
We would venture that is a safe guess as to why you landed here.
TMS Digital Tickets offers all that you have been searching for and so much more. Whether you are hauling grain, gravel, fancy rock, cement, or something else, TMS Digital Tickets makes it easy to track, bill and pay the tickets related to specific jobs.
You can set up a Job as a template for multiple runs to one job site to eliminate duplicate entry and keep track of the total order. Just enter the data that changes each time, like the date, or the weight or the truck and driver that hauled that ticket. Built in rating so you are not digging through rolodex cards to see how you bill a specific customer for a specific type of product. Rate by Ton, Bushel, Cwt., Miles, Gallons, Yards and more! Easy entry screens, whether you want to enter individual tickets or use a job template to create your tickets, help streamline your daily process.
There are also many privacy and security settings to keep information available only to who you want to allow. Restrict users from menu options or screens that they should not have access to. Screens are easily customized to display, at a glance, information you are looking for without having to edit a ticket.
Driver pay and Additional Charges and even Sales tax are entered within the same screen, tying everything together.
Whether you are hauling 10 loads of grain to an elevator for a local farmer or 23 loads of rock to a new construction site, TMS Digital Tickets helps you keep your tickets organized. You can bill the tickets by job, by batch or by customers. Alternatively, just choose which tickets you want to bill by marking them. Driver pay could not be easier. Just go into the Settlements section of the TMS Digital Ticket program and enter your driver ID. All of his unpaid tickets display and you can easily mark the ones you want to pay. If you have unusual pay formulas, describe them to us and we can automate them. What a time saver! We also will customize your billing invoices and Settlement sheets. Even if you need a different format for different customers! We make it easy to keep your customers happy!
It is also very common to want to track both revenue (such as products, or assessorial charges) and expenses (such as cash advances, reimbursements, or any adjustment to pay) to different GL accounts. Again, quite easy. We will automate it with what we refer to as 'conditional linking' and when you bill or settle, you don't even have to think about what General Ledger account you want to track it to. Based on the condition, it will debit or credit the correct accounts automatically! If you are a QuickBooks user, we can even setup classes to track automatically. The most common one we are asked for are by 'truck', but we can set it up to track by any piece of information you enter into a ticket.
Our Tickets software interfaces with most popular accounting packages, including QuickBooks, Microsoft Dynamics Great Plains, and Mas 90. We can even export billing and payroll as .CSV files and send them to ADP Payroll, your CPA, or other accounting packages that are capable of importing.
TMS Digital Tickets can also import from your scale system, providing your scale software can export or create files in a .CSV format. This makes it easy to reduce duplicate entry.
This program is tried and true. We have customers who have used our Tickets program for over 35 years! Evolving from our MS DOS days to the advent of our Windows applications! That should say something, all by itself! We have heard stories from new customers about being talked into a dispatch program that was very wrong for the type of operation they run. They are delighted to find our Tickets program, written just for their business needs!
So if you are looking for a good fit, try our TMS Digital Tickets system. We will give you a free demo and even set you up with a two-week trial. Our software is hosted on secure servers' right here in the United States. We offer 24/7 IT support as well as ransomware, virus and malware protection.
Call today for a price quote or demo. Or ask for a free consultation with one of our techs!