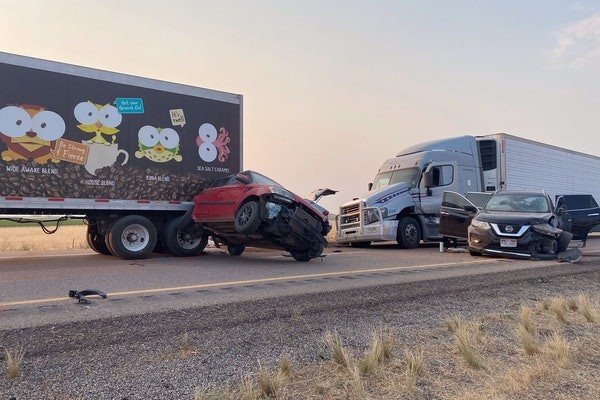 Tough week for Trucking
It has been a tough week in the trucking world, with the Dust storm in Utah causing a horrific crash and eight deaths. Then there was the truck stop fire, off I-65 at Exit 22 in Cornersville, Tennessee. Thankfully, no injuries were reported.
In addition, an agreement on the infrastructure bill has still not been reached. Talk about kids that cannot play nice in the sand box together.
You can read more about the above stories, below. However, first … I know you need some good news. Therefore, I need to put in my plug about our great TMS software!
Did you know that we can customize Tickets according to your company's needs? Seriously! Custom Screens, custom buttons, custom menu options! Oh, not enough for ya? Custom reports! Custom Forms! Custom Pay formulas! Oh yeah, and Custom Colors!
And, in addition, we offer a whole suite of TMS programs, like IFTA Manager, Dispatch, EDI, Fuel Card imports, Driver Safety and for your shop, a fantastic Maintenance program! We have over 35 years experience, fine tuning our Transportation Management programs to be the best around!
Dust storm
From Trucker's News – At least eight people were killed and 10 others injured in a series of crashes that involved 22 vehicles — including several tractor-trailers — on Interstate 15 south of Fillmore, Utah Sunday, July 25.
The collisions occurred at about 4:30 p.m. as the result of high winds and a dust storm, according to the Utah Highway Patrol.
KUTV reports five of the seven people killed in the crash were traveling in one vehicle. Two others who died were together in another vehicle, and the eighth death was from a third vehicle.
The collisions occurred near milepost 152 between Fillmore and Kanosh. Fillmore is located about halfway between Provo and St. George.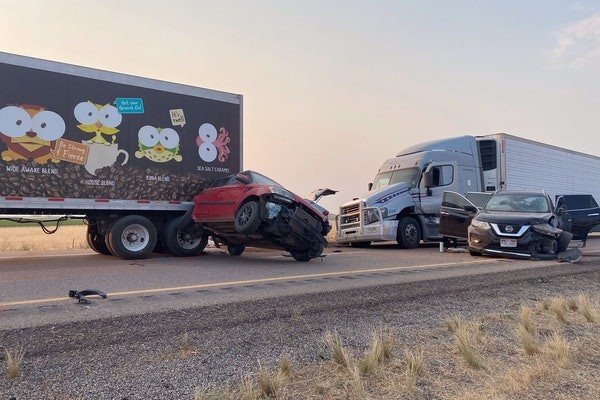 Truck Stop Fire
From CDL Life: Authorities say that a truck stop popular with both locals and the trucking community was damaged in a fire on Monday morning.
The fire occurred early Monday at the Tennessean Truck Stop off I-65 at Exit 22 in Cornersville, Tennessee.
The fire reportedly began in the kitchen when an employee turned on the broiler. The fire spread, causing the ceiling of the restaurant portion of the truck stop to cave in. The restaurant is thought to be a total loss.

No injuries were reported.
"This truck stop is an iconic place. This is certainly heartbreaking and it hasn't even set in yet," Owner Gregory Sachs told local outlet WKRN. Sachs has owned the truck stop since 2017. The cause of the fire remains under investigation.

Source: CDL Life
Infrastructure
WASHINGTON (AP) — Senators and the White House were locked in intense negotiations Monday to salvage a bipartisan infrastructure deal, with pressure mounting on all sides to wrap up talks and show progress on President Joe Biden's top priority.
Despite weeks of closed-door discussions, senators from the bipartisan group blew past a Monday deadline set for agreement on the nearly $1 trillion package. Instead they hit serious roadblocks over was how much would be spent on public transit and water infrastructure and whether the new spending on roads, bridges, broadband and other projects would be required to meet federal wage requirements for workers. They're also at odds over drawing on COVID-19 funds to help pay for it.
Republican negotiator Sen. Rob Portman of Ohio, who took the lead in key talks with a top White House aide, insisted the bipartisan group was "making progress."
"This is heading in the right direction," Portman told reporters at the Capitol. "It's a big, complicated bill."
Biden struck a similarly upbeat tone, telling reporters at the White House he remained optimistic about reaching a compromise.
This is a crucial week after more than a month long slog of negotiations since Biden and the bipartisan group first celebrated the contours of the nearly $1 trillion bipartisan agreement in June, and senators were warned they could be kept in session this weekend to finish the work.
The White House wants a bipartisan agreement for this first phase, before Democrats go it alone to tackle broader priorities in a bigger $3.5 trillion budget plan that's on deck. A recent poll from The Associated Press-NORC found 8 in 10 Americans favor some increased infrastructure spending, and the current package could be a political win for all sides as lawmakers try to show voters that Washington can work. Securing the bipartisan bill is also important for some centrist Democrats before engaging in the broader undertaking.
But as talks drag on, anxious Democrats, who have slim control of the House and Senate, face a timeline to act on what would be some of the most substantial legislation in years. Senate Majority Leader Chuck Schumer wants progress on both packages before the August recess, and he told senators to brace for a Saturday or Sunday session.
White House Press Secretary Jen Psaki said Biden himself "worked the phones all weekend," and the administration was encouraged by the progress. But Psaki acknowledged "time is not endless."